A Smile Makeover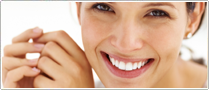 Extreme Makeover Thailand For those who are concerned about your smile, our clinics offer a variety of services to address your concerns. Extreme Makeover dentistry usually has a reconstructive focus and involves any number of cosmetic and restorative procedures. This is the creative and artistic application of those procedures that differentiate extreme makeover dentistry from the broader term of Cosmetic Dentistry. There are many procedures used in smile makeovers, including porcelain or dental veneers, laser tooth whitening, and dental crowns. it is important to make the right aesthetic and procedural decisions.

After a cosmetic consultation with our cosmetic dental specialists, a treatment plan will be drawn up in addressing your major concerns and needs. The following are cosmetic dental procedures used together or alone in creating that new smile:

Qualifications of the Makeover Dentist
It takes years and years of successful experience and advanced training to gain the practical knowledge and expert knowledge of being able to professionally assess and diagnose dental conditions that are accompanied by a number of "solutions" rather than a single recommendation for treatment. In only short period of time, you can have a beautiful natural or hollywood smile designed only for you. You will be looking younger with more confident. The beautiful smile have always dreamed of is a bigger realty you may think. Your smile will be one of your most attracting and important assets.

A smile makeover is the combination of cosmetic dental treatment with the use of porcelain veneer, porcelain crown, porcelain bridge, dental bonding, Laser teeth whitening, Gum correction , dental implants and Orthodontic treatment / Invisalign to enhance the beauty and smile appearance.